WillaKenzie Winery's Bastille Day Celebration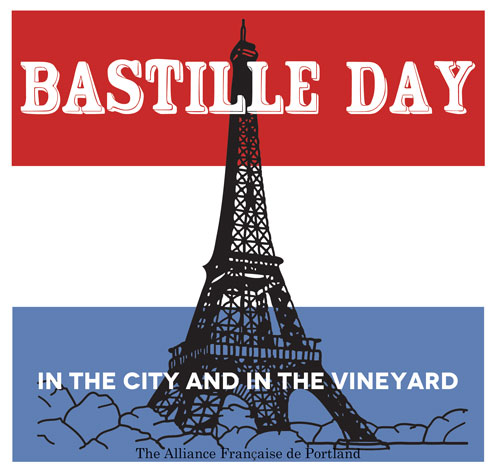 "Bastille Day" Celebration in the Vineyard
Fête de La Bastille!
Sunday, July 15th, 2012
11:00am-5:00pm
WillaKenzie Estate Winery & Vineyard
Tickets are $30.00 each- Admission fee is refundable with purchase of 3 bottles of WillaKenzie Estate wines.
Entry fee includes:
Wine Tasting, Cocktails, Champagne, BBQ, Vintage Pinot Noir Glass, Live Music and fun French activities!
Click here to join the festivities
Buy now or you'll lose your head!
Featuring award winning Chef Pascal Chureau of Brasserie Montmartre andAllium Bistro.
Chef's menu:
BBQ pork 2 ways- Grilled Sausages and Pork Confit Sliders. Coleslaw, Pasta Salad, French Fries, Grilled corn on the cob, Grilled Seasonal vegetables. And for dessert…. enjoy cotton candy and build your own sundae bar!
Plus, enjoy a game of Petanque, French champagne, our very own "guillotine" cocktail, and the Grand Release of our "Blanc de Pinots"!!
In partnership with the Alliance Française de Portland,
St. Germain & Veuve Clicquot
When: Sunday, 7/15 from 11:00-5:00 pm